The Punjabi American Heritage Society was founded in 1993 with the purpose of honoring the rich history of Punjabis in America. It also promotes friendship and connects the younger generation of Punjabis to their roots. The society has organized 10 Punjabi American festivals in Yuba City, California since 1995.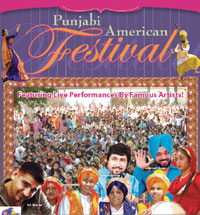 The article below was featured on the booklet of the 12th Annual Punjabi Festival. Click here for entire booklet in PDF form. The article is on page 5 of the booklet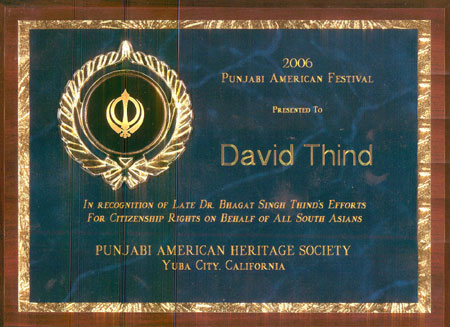 Each year the Punjabi-American Heritage Society dedicates a page or two in their annual publication to honor people who make the world a better place to live. These are our heroes – some are local, some live far from here – some are souls that contributed much to Indian-American society.
The late Dr. Bhagat Singh Thind was the recipient of that honor in 2006, recognizing his efforts for citizenship rights on behalf of all South Asians. Below is the actual article for Dr. Thind.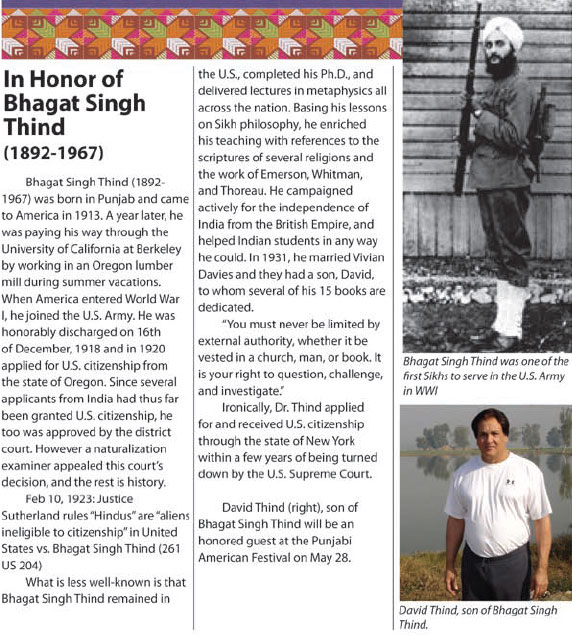 Click on the image above for entire booklet of 12th Annual Punjabi Festival in PDF form.