Letters from Dr. Thind to his Father, S. Boota Singh Thind
Dr. Thind was very diligent in writing to his father after leaving India in 1912. This assemblage of letters are the only known copies available, and were gratefully given by his nephew, Charan Singh Thind, who currently resides in Amritsar – the same home Dr. Thind was born and raised in by his parents.
The sequence of letters begins with Dr. Thind arriving in Manila sometime in 1912 and continuing on to where he worked in the Oregon lumber mills. One will note in reading the letters of Dr. Thind's generosity, not only in supporting his parents, but also many members of his family. Most of the letters were handwritten in Urdu or Gurmukhi. The letters were graciously translated by Onkar S. Bindra.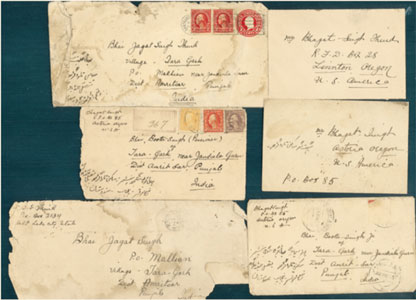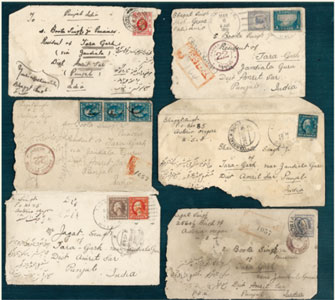 Click here to read about S. Boota Singh Thind