Letters to Brothers Jagat Singh and Rulia Singh
Dr. Thind communicated with both of his brothers and asked that they obey their Holy Father in all matters. Some of these letters concerns the fate of Jagat Singh who sailed on board the vessel Komagata Maru from India bound for Canada.
He and 376 other Sikhs, Muslims and Hindus arrived at Burrard Inlet, Vancouver, and were not allowed to land due to the racist immigration policy of the Dominion of Canada.
This led to what is now known as the famous Komagata Guru Incident of May 23, 1914. Jagat Singh and the others on board endured many hardships with resulted in Indians being abused, jailed, or killed..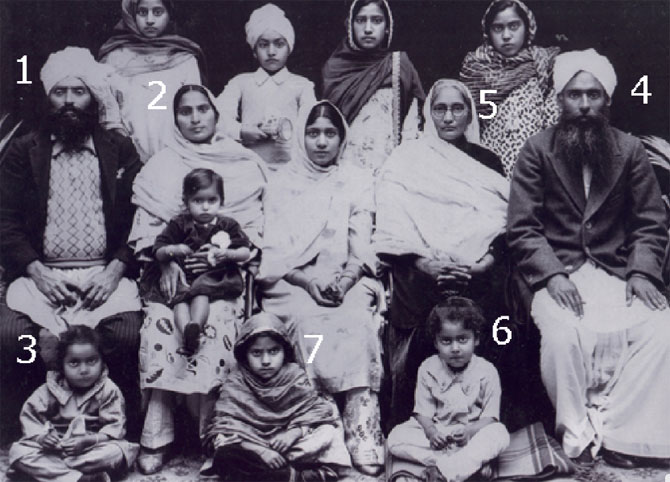 Hira Singh Thind (Bhagat Singh Thind's Brother)
Basant Thind (Hira's wife)
Balwant Singh Thind (Hira's son)
Jagat Singh Thind (Bhagat Singh Thind's Brother)
Inder Kaur (Jagat's wife)
Harbhajan Singh Thind (Jagat's son)
Pritam Thind (Jagat's daughter)