British Intelligence On Dr. Bhagat Singh Thind
In a historic meeting held on April 23, 1913 in Astoria, Oregon, a small group of Indian delegates from California, Oregon, Washington and Canada assembled to lay the foundation of the Hindi Association of the Pacific Coast of America, which eventually became the Gadar Party. Their main objective was to free India from oppressive British rule.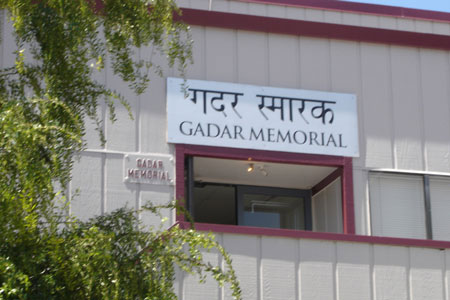 Dr. Thind became a leader in the party while attending college and working in the lumber mills of Astoria and Wauna, Oregon. In 1916 and 1917, Dr. Thind delivered speeches all over Oregon advocating India's independence and was elevated to General Secretary for the Gadar party in the state of Oregon. From 1916 through 1925 he was under surveillance by the British Intelligence Agency. His involvement with the Gadar Party and the reports from the British Intelligence Agency had profound effects on his struggle to gain his US citizenship.
Publications, Top Secret Note from the Gadar Movement
The Call of the Martyrs is the Bulletin of the Hindustan Gadar Part Memorial Committee, Inc